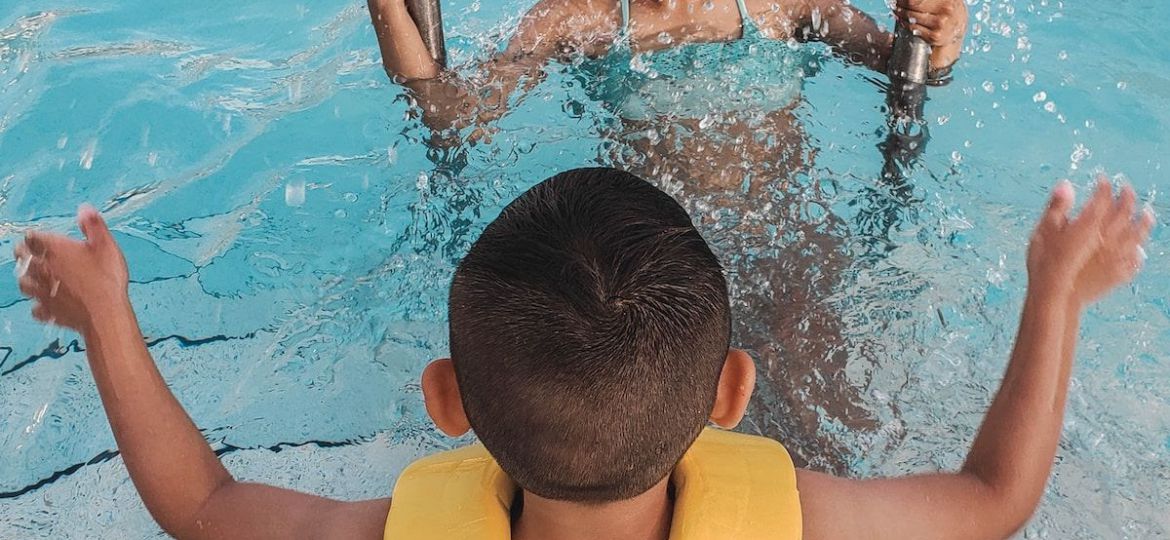 One of the major barriers to building and maintaining healthy relationships is issues with trust. Relational trauma, past hurts and difficult experiences can erode our trust in others and in ourselves. Here's a step-by-step way to safely build trust in your relationships.
Imagine a swimming pool. It's shallow on one end and deep on the other. The pool represents a new person. When you look at the pool, what do you notice on the outside?  What does it look like? For some of us, it might be very inviting. Blue-looking water conjuring up feelings of relaxation and safety. For others, it could look downright treacherous. The truth is, none of us know just what to expect, which is why we need to take it slow and literally "test the waters".
First, we need to put our toes in. Is it warm, frigid, in-between? When it comes to people, we start the conversation. We hear what they say, and tune in to ourselves to decipher whether we like what we hear. We still don't know the depths, but if we like what we feel in their presence so far, we move forward. We continue the conversation. If you feel uneasy or unsafe in your gut…pay attention. This is our inner wisdom indicating to us that we don't need to move forward.
If we decide to move forward, the next step is to make small disclosures and show them who you are. Notice how the person responds. Are they empathic? Are they positive? They are giving you information about who they are….pay attention. If it's safe to move forward, maybe sit by the side of the pool. Slowly make your way into the "water". As you have experiences with them, you'll know whether it's safe to move forward or stop going. You move from being at the side of the pool – feet hanging over, to getting into the shallow end. Repeat the above process and move further and further in if it's safe to do so.
This would take some time…true trust builds slowly. Let the person show you who they are via shared disclosures and experiences. As you get to know them, you'll be able to see who they are, and you learn to trust their behaviors.
As you can see, this is a continuous process of attuning to yourself, making a move toward someone, and attuning to yourself again. It is only in this self-attunement that you'll know whether to move forward, stay in place, or even go back to the shallow end of the pool. So, the person you'll need to learn to trust the most is you.
 "An essential component to building trust in relationships is to first learn to trust ourselves."
Our therapists are here to help you overcome relationship challenges of all kinds.
Book your complimentary consultation today.